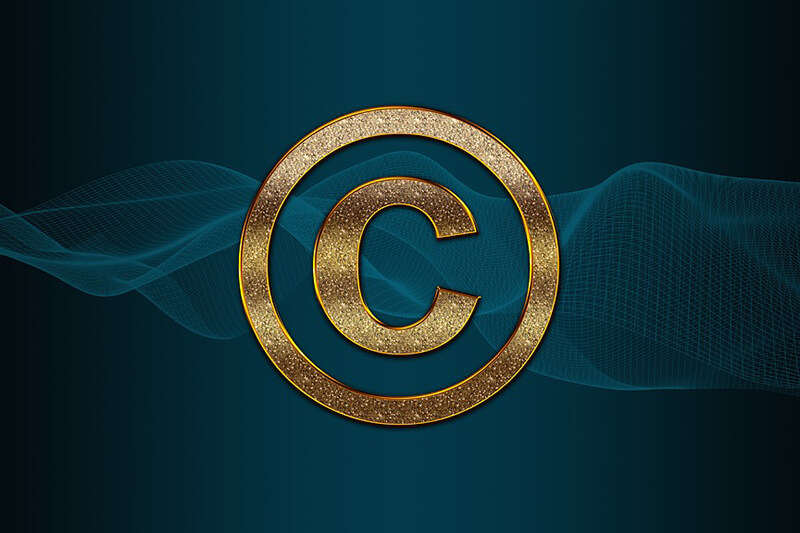 06 Aug

5 Things About IP That Start-ups Must Know?

As a Start-up, especially ones based on technology, understanding what constitutes Intellectual Property (IP) is an important step in both creating and defending the valuation of your organisation. Failure to effectively defend one's IP can lead to significant monetary loss to a start-up and even threaten its existence as an organisation. This short guide sets out some basic ideas of what is IP.

What is IP?

IP or intellectual property literally means anything of value which is intangible in nature. Historically, tangible (physical) goods received protection of law i.e. if you owned a piece of land you could defend it in a court of law. But if made a new machine to process cotton, while you could defend the machine itself, the innovation that led to the new machine was not physical and did not receive any protection. Anyone could copy such a machine. This discouraged innovation.

Hence the concept of Intellectual Property rose. Modern IP rights originate in England in the Early modern period with Statute of Monopolies (for patents) was initiated in 1623. Similar Statute of Anne in 1710 gave protection for Copyrights. Evolution of the legal framework for IP played an important role in fostering Industrial Revolution and modern society.[i]

"Intellectual property refers to creations of the mind: inventions; literary and artistic works; and symbols, names, and images used in commerce."[ii] Thus, IP refers to intangible creations, which have commercial value and are recognised as such by law.

What are the different types of IP recognised in India?

Different types of IP recognised in India are

Patents refer to the protection afforded to the inventor (and his/her assignee or heir) for "An invention relating to a product or a process that is new, involving an inventive step and capable of industrial application…"[iii] for a period of 20 years the inventor has exclusive right over his/her invention. Indian patents Act CHAPTER II also lists out inventions that are not Patentable.

For e.g.: Thomas Edison's Patent Application for the Light Bulb

Copyrights act gives the author of any literary, dramatic, musical or artistic work, films and sound recording to have exclusive rights over such work for a period ranging from 50 years for works like photographs to 60 years beyond the author's lifetime for works like novels.[iv]

For e.g.: Girish Karnad's copyright on his work will last till 2079.

Industrial Designs aim to protect the unique appearance of any product which may give a distinct appearance and recognition to the product and enhance its appeal.[v]

For eg: Design of many of the FLAIR Pens are protected.

Trade Marks gives protection to any distinctive mark including Name, logo, symbol, slogan shape, colour, a sound mark which may help identify and distinguish the goods or services.[vi]

For e.g.: Nokia ring tone is protected in India under the Trademarks act.

Geographical Indications are a special class of IP allotted not to an individual but of community to give protection to goods agricultural, natural or manufactured which have a special quality or reputation or similar characteristics because they originate in a particular geographical territory or have unique production or processing or preparation of the goods in such a territory.[vii]

For e.g.: Kondapalli Toys for Andhra Pradesh have a GI tag

Trade Secret is any information which gives a business a competitive edge and is protected only by the ability of the business to maintain that information confidential. It may be information that is for example either not Patentable or a business concern may choose to not seek patent even if it is patentable by choice.  There are no exclusive laws protecting Trade secrets in India, but they can be protected under various acts like Contract act, Equity, and even common law in a limited manner.[viii]

For e.g.: Coca-Cola Company's formula for Coca-Cola syrup is a closely guarded trade secret.

IS IP really Important for a Start-up?

The short answer is YES! To elaborate, for a start-up taking steps to defend its IPs is an existential question. Improper handling of various IP especially Patent, Copyrights and Trade secret can lead to loss of IP, raising a question on the very existence of the start-up. Even if the question of IP involved like Trademarks are not a life or death question, it can still lead to very expensive legal proceedings which start-ups can ill afford and which can cost substantial market loss or harm of reputation.

The best example of the stakes involved in relation to IP is the Facebook where two disputes over control of the company and its IP and dispute priority-based Dorm room 'Contracts' ballooned into lawsuits where literally Billions of dollars were a stake. To quote Mark Zuckerberg himself in relation to the dispute for control of company and stake of Eduardo Saverin "We basically now need to sign over our intellectual property to a new company and just take the lawsuit." This lawsuit ultimately gave Zuckerberg the company but Eduardo made more than $1 Billion for an investment of $15,000. On the other hand, casual talk with no formal contract means the Famous Twins – Cameron and Tyler Winklevoss, and Divya Narendra potentially lost an idea worth billions of dollar.[ix]

In case of Trademarks, improper selection can lead to expensive litigation and dilution of the brand while failure to defend one's trademark in a timely manner could lead to loss of exclusivity via Brand name becoming generic or causing harm to reputation. For the latter case, the best example is Xerox which lost the exclusivity to its name, which became synonymous to photocopying. A good example of the former case is the expensive ligation between Tata Motors and Indigo Airlines over the name Indigo which is also a registered trademark by Tata's for their Tata Indigo car.[x]

Can I Patent my innovative App?

No. Software cannot be patented. But don't worry. Your app or any other software product can get IP protection. As per the Copyright Act Section 2(n), "literary work" includes computer programmes, tables, and compilations including computer." This means at any app or software developed by you can get Copyright protection and you have exclusive right over them.[xi]

Also if you develop any hardware that goes with software, then you can get patent for that hardware, if it meets the requirement of the Patent Act.

How do I find more about IP?

Thankfully, the Government of India has made a lot of information available online to make it accessible for the common people in a simple format.

For information related to Patent, Trademarks, Industrial Designs, and GI, detailed information on the procedure, Government publications, and application forms are available online on IP India. Also, Rajiv Gandhi National Institute of Intellectual Property Management (RGNIIPM) is a Central Government Institute which conducts training on these matters as do International Training programs with WIPO, Public Training programs and on request Workshops. Details are available here.

Similarly, for Copyrights, relevant information and application forms are available online on Copyright Office.

Moreover, as a cherry on top, provisions have been made for start-ups to get subsidy for Facilitation fee for filing an application for Patent, Trademark, and Design. They also get financial Support for filling International Patent Protection in Electronics and IT. Also, the application fee for start-ups is substantially less than that for established firms

First Published in Medium.com
[i]"An Explanatory Note Concerning the Origins of the United Kingdom Intellectual Property Legal Regime ." WIPO, World Intellectual Property Organization, www.wipo.int/export/sites/www/wipolex/en/notes/gb.pdf, Assessed  5  July 2019; Klinck, Robert. "The Evolution of Intellectual Property and How It Originated." Klinck LLC, www.klinckllc.com/ip-history/history-intellectual-property/, Assessed  5  July 2019.
[v] "The industrial design recognizes the creation new and original features of new shape, configuration, surface pattern, ornamentations and composition of lines or colours applied to articles which in the finished state appeal to and are judged solely by the eye." "Designs"  Designs | Intellectual Property India, www.ipindia.gov.in/designs.htm, Accessed 2 July 2019.
 July 2019.
[x] "Generic Trademark: Everything You Need To Know." UpCounsel, www.upcounsel.com/generic-trademark, Assessed  5  July 2019; Zachariah, Reeba. "IndiGo, Tata Motors Locked in Court Battle over Trademark – Times of India." The Times of India, Business, 22 Aug. 2015, timesofindia.indiatimes.com/business/india-business/IndiGo-Tata-Motors-locked-in-court-battle-over-trademark/articleshow/48602284.cms, Assessed  5  July 2019.
[xi] Op. cit. The Copyright Act.